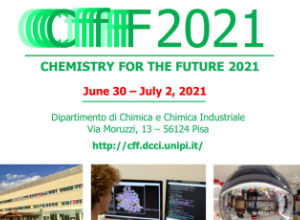 We are pleased to announce the fifth edition of the Chemistry for the future (CFF 2021) conference, which will take place entirely online from 30 June to 2 July 2021. Registration is open and you can find information on the website http://cff.dcci.unipi.it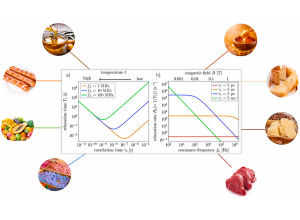 Nuclear Magnetic Resonance (NMR) is a powerful tool for many different applications. Recently, several NMR techniques have been developed to investigate different aspects of food science; in particular, NMR relaxation and NMR field-cycling techniques revealed to be useful to characterize the chemical-physical properties of food systems, their changes during food processing, as well as to detect food adulterations.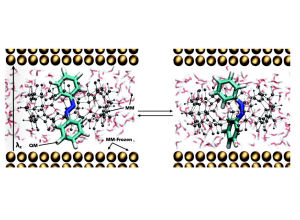 The "Theoretical and Computational Chemistry" Section of the Italian Chemical Society awarded the prize for the best research work in 2020 to a paper coauthored by Jacopo Fregoni, graduate student of UniMoRe, Stefano Corni, professor at the Padua University, and two members of our Department: J. Fregoni, G. Granucci, M. Persico, S. Corni, "Strong Coupling with Light Enhances the Photoisomerization Quantum Yield of Azobenzene", CHEM vol. 6, pp. 250–265 (2020). The research concerns the photochemistry occurring in nanocavities hosting intense plasmonic fields.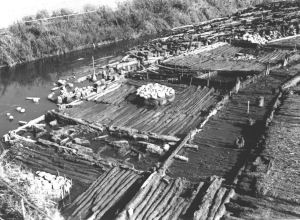 StAr project - Development of Storage and assessment methods suited for organic Archaeological artefacts - within the framework of Joint Programming Initiative on Cultural Heritage and Global Change (JPI-CH, http://jpi-ch.eu/) Conservation, Protection And Use started on the October 1st 2020. The Department of Chemistry and Industrial Chemistry (Erika Ribechini, Jeannette J. Lucejko and Francesca Modugno) of the University of Pisa is partner of the project along with ARC-Nucléart of Grenoble (France) – link: http://www.arc-nucleart.fr/, Museum of Cultural History of the University of Oslo (Norway) – link: https://www.uio.no/english/ and the Archaeological Museum of Biskupin (Poland) – link: http://biskupin.pl/.